Shopping cart
There are no products in your shopping cart.
Okatsune Hedge Shears Long handle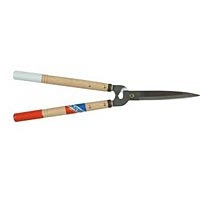 Sale Price: $89.95 was $104.95
These hedge shears deliver smooth, precise cuts regardless of the foliage you are pruning. Eliminates crushing and "chewed" cuts. Blades are made of hot hammer-forged "Izumo Yasuki Steel", which is used in the making of Japanese swords-giving them maximum sharpness and cutting power. 7 5/8" blade, 30" overall. The handles are made from high quality wood.
Recommeded Products
On Sale